These images should never be sold under any circumstances.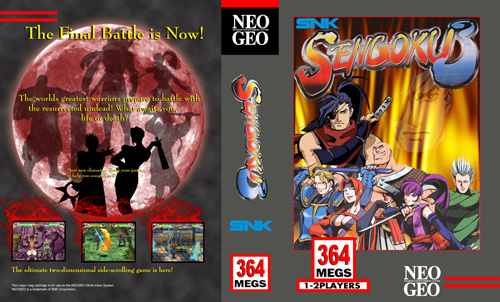 RETIRED - Still At Craze Arcade
One of the earlier inserts I created. Simple and effective.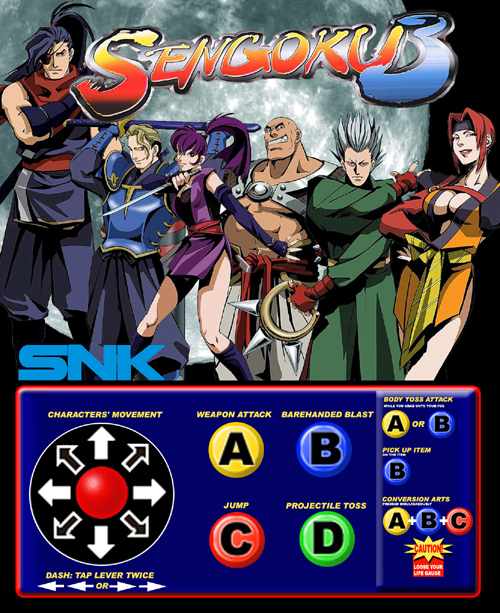 Download Sengoku 3 mini-marquee
From what I undertand this is the first publicly available mini-marquee for this title. An official mini was never created. Elements taken from an original Sengoku 3 Flyer. The title was re-sized to fit nicely in your Marquee. Enjoy!