These images should never be sold under any circumstances.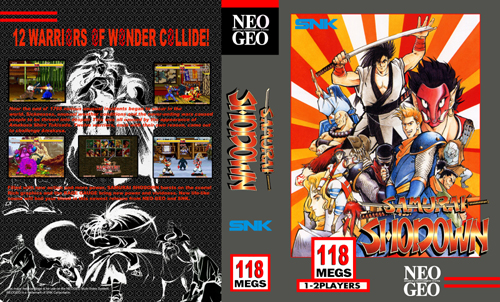 File1 - File2 - File3 - File4 - File5
Why make an insert when there is already a high-quality version out there? The answer is simple for me: I own the AES and MVS version of this title and did not want to see the same insert show up twice on the shelf. I decided to make an all-new version for my MVS cart. This is the final result. Not easily noticed in the thumbnail but the back cover incorporates a cool print throughout the background that gives it an added japanese flavor.