These images should never be sold under any circumstances.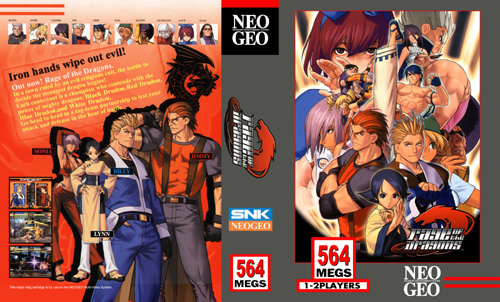 File1 - File2 - File3 - File4 - File5
Thanks to Big Bear for getting the AES insert out to the public! I touched up the back part and finished up the character art that was left out on the AES insert (bottom of back). I also added the SNK NEO-GEO logo on the spine, converted to Classic-Shock template (megcount box fonts) and Shocked up the front art (red border).
Again, this re-work would not have been possible without the hard work of Big Bear and his goal to have every MVS title available to the public!
Enjoy!