These images should never be sold under any circumstances.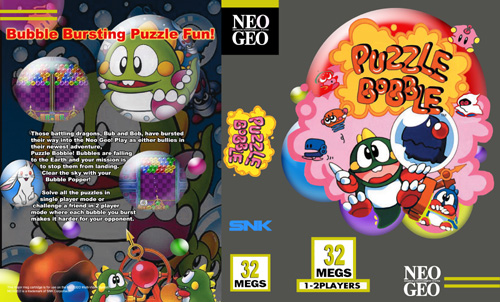 RETIRED - Still At Craze Arcade
This was a fun little project. I took a lot of time looking through manuals and different flyers, etc to decide on what to put on the back cover. Also played on the bubble theme by putting images and screenshots within bubbles. Prints out nicely for those of you with the japanese version of Bust-A-Move.