These images should never be sold under any circumstances.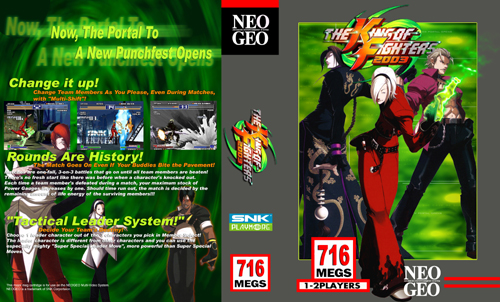 RETIRED - Still At Craze Arcade
This one is completely original and unlike any AES version available. Due to the fact that I did not have a good quality artsource for the front cover based off of the AES version, I elected to create my own.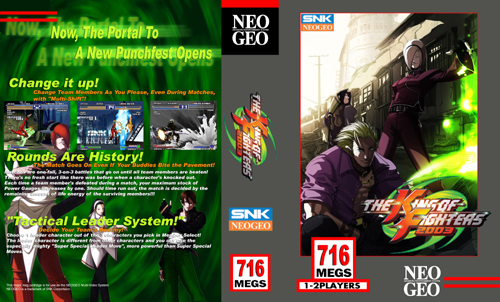 Several weeks after the initial release of the previous insert, the front cover art became available and I thought of putting it into my insert. The art used in this version is a bit clearer and more detailed than the original AES front cover.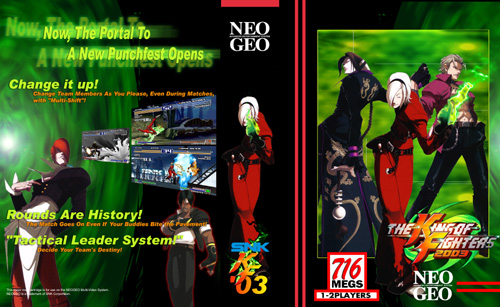 RETIRED - Still at Kazuyas
This version was designed to fit into the current King of Fighters boxset located at Kazuyas site. It is also the same size/dimensions as the other boxset inserts. So be warned that this done does not fit into the template used for the majority of the Classic-Shock inserts but is a nice option for you lucky bastards with a complete collection!