These images should never be sold under any circumstances.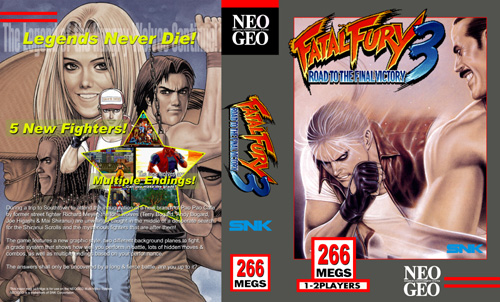 RETIRED - Still At Craze Arcade
One of the first inserts where I improve on the AES version. Notice the artwork used for the front cover is actually more complete than the one offered for the AES and CD versions of the game.